The Charlotte New Music Festival (CNMF), Beo String Quartet, and Red Clay Saxophone Quartet are happy to announce our third annual composition contest. This is a call for scores by emerging and mid-career American composers aged 35 years and older who also live in the U.S.
There are two ensembles for which you may choose to submit a piece:
Award for the two winning composers (one in each category) — 
Beo String Quartet and Red Clay Saxophone Quartet will perform the selected works at CNMF in June 2018.
$200 travel stipend and dorm accommodations for 4 nights at the 2018 CNMF in Charlotte, NC.
Be a special guest composer at the 2018 CNMF. (Give a presentation on your music, attend rehearsals of your music with Red Clay or Beo, attend other concerts and network with other guests and participants.)
Beo String Quartet and Red Clay Saxophone Quartet will also perform the piece during their regular 2018-19 concert season.
Top 10 pieces in each category will receive honorable mention.
Submissions — due November 10, 2017 by 11:55pm EDT on Submittable.com
Choose one of the following categories and submit ONE score AND parts (ONE submission per composer):

string quartet (2 violins, viola, cello)
saxophone quartet (SATB)

Maximum duration is 20 minutes.
The work may have been previously performed.
Recordings are optional but highly encouraged.
Please also submit a bio with birth year and your mailing address.
$8.50 submission fee due upon submission.
Eligibility — composer applicants must:
Currently reside in the continental United States.
Be born before January 1, 1983.
Be willing to give a presentation on their music and attend the performance in June 2018 at the 7th annual Charlotte New Music Festival.
CNMF current/former staff and guest composers are ineligible for this opportunity. CNMF alumni are eligible.
Winners to be announced on Monday, January 15, 2018.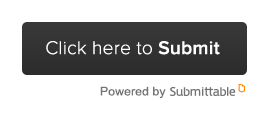 Winners for 2017
Kyle Sanna, Sequence for Minor White (for string quartet).
and
Erin Rogers, Urban Composites (for saxophone quartet).
Previous Winners
2016
Max Duykers, Glass Blue Cleft (for string quartet). Link to score. Link to Youtube video of performance. Beo recording coming soon.
2015
Andrew List, String Quartet No. 5 "Time Cycles" (for string quartet). Link to score. Studio recording by Beo String Quartet:
Movement 1
Movement 2
Movement 3
Movement 4
Movement 5